You are here

$1 In 2000, Would Be $1 Today
$1 In 2000, Would Be $1 Today
Submitted by Wale Advisory Group on August 16th, 2013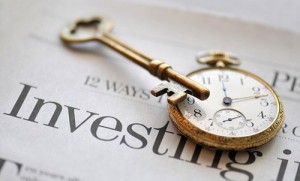 A recent article over at CNBC.com, touched on something that hit home. If you would have invested $1 in the market back in the year 2000, it would only be $1 today! Can you imagine? Of course you can, because it may have happened to you.
With the ups and downs of a volatile market over the last decade, did you generate the returns you needed to continue a life you'd planned?
The purpose of this topic is not to talk about the market. Rather, it's to bring to light your methods of planning. Many retirees my have put a large sum of their nest egg into the market. They may have had plans of receiving an average to generous return. However, if you study the market trends, you would find that with the ups and downs that happened, you'd be exactly where you were then.
So what does this mean to you? Simply put, it means that you need to have a plan. You need to create a specific and strategic plan that will ensure a study income and return, even if the market takes a huge dive. This is a top priority with our clients. To figure out what they need to live a life they want, and how to maintain that.
Have you sat down with your financial advisor, your CPA, and your attorney recently? Have you put together a plan that will allow you to live a successful retirement? If the answer is no, call us today at 800-600-1433!