You are here

Seven Habits For A Longer Life!
Seven Habits For A Longer Life!
Submitted by Wale Advisory Group on July 2nd, 2013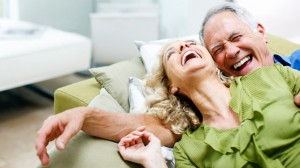 Are you living a life full of things that will bring you health and happiness? Hopefully you can check each of these items off your list. Let's see:
1. REST UP! Getting enough sleep is crucial to your life span. Studies have shown that people who consistently got less than five hours of sleep a night, had shorter life spans on average.
2. EAT RIGHT. A study with 20,000 participants showed that they lived on average an extra 14 years, due to their healthy habits. Consuming enough fruits and veggies. Drinking alcohol in moderation. Exercising regularly and not smoking. These were all associated with their healthy lifestyle habits that helped them live longer.
3. BE WITH FRIENDS. Longevity is consistently linked to having a strong social network. A group of close pals will keep you busy, keep you out and about, and help you have fun.
4. USE YOUR MIND, OR LOSE YOUR MIND. That's right, your mind and body will deteriorate if you don't use them. So exercise them both! What good is there in living to 100 if you can't remember your grandkid's names? Keep your brain engaged and your legs moving!
5. MIND YOUR MIDDLE. It's true, even in our later years, we need to be conscience of our weight. Having a heavier waistline can equal heavier mortality rates. So be mindful of what you eat, and always strive for moderation and good choices!
6. GET FRESH AIR. Get outside as much as possible. Breath fresh air. Enjoy sunlight.
7. LAUGH A LOT. It's true, smiling and laughing releases endorphins. Endorphins make you happy. Happy people are linked to longer lives!
We hope these simple tips make you stop and think today. Maybe use a few of them throughout the week. We love seeing people happy and healthy, and prepared to have the best years of their life!