You are here

So You Want To Retire By 40?
So You Want To Retire By 40?
Submitted by Wale Advisory Group on June 13th, 2013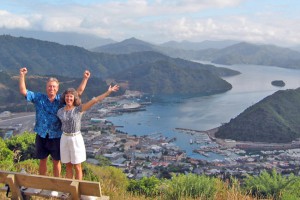 Picture it: Traveling the world. Laying on the beach with your feet in warm black sand. Mimosas at 10am. All this to look forward to in your retirement, except you're only 40! Is it possible? Absolutely. With a lot of discipline and proper planning, this can be your reality too.
According to a recent article over at Mainstreet.com, (one of our favorite finance websites), it is truly possible to retire by 40, if you can commit to being an extreme saver. Some key things to consider, to be on the road to an early retirement:
Save on transportation. Consider your options to do all you can to avoid transportation costs. This is a common factor that extreme savers have in common. No car payment, decisions to walk instead of taking expensive cabs, etc.
It takes less than one year for some extreme savers to have enough of a nest egg to cover a year of expenses.
Consistently saving half of your income, can create a path to retirement in 15 to 20 years.
While some of these tactics may seem extreme, they are very possible. It's up to each of us when we want to retire, and how successful we want our retirement to be. The most important thing that you need to consider to have a successful retirement? Create a plan! You must see everything in writing, in order to reach your goals. If you haven't enlisted a professional to help you create this roadmap, contact Wale Advisory Group at 800-600-1433! Our speciality is helping everyday people enjoy financial success all the way through retirement!